One of the features that makes MALA CHETTY a unique brand is the exclusive use of colourful, handwoven silk. This silk is produced in Vietnam by talented artisans who have been mastering their craft over the years. Our collection has a one-of-a-kind colour palet that is created by using organic silk dyes. In our brand story we briefly elaborated on this brilliant technique. To learn more about this sacred technique, keep on reading.
The colouring of our silk material is fully done by hand. Additionally, we exclusively use 100% organic ingredients to create our MALA CHETTY colours. Organic colouring means that the pigments creating these colours consist of solely natural ingredients. At MALA CHETTY we've experimented endlessly with these pigments to come up with the most gorgeous colour palet for the Josina Collection. What is interesting with organic colouring of silk is that natural pigments can slightly vary in colour or shade. Giving each batch of coloured silk a truly unique tint.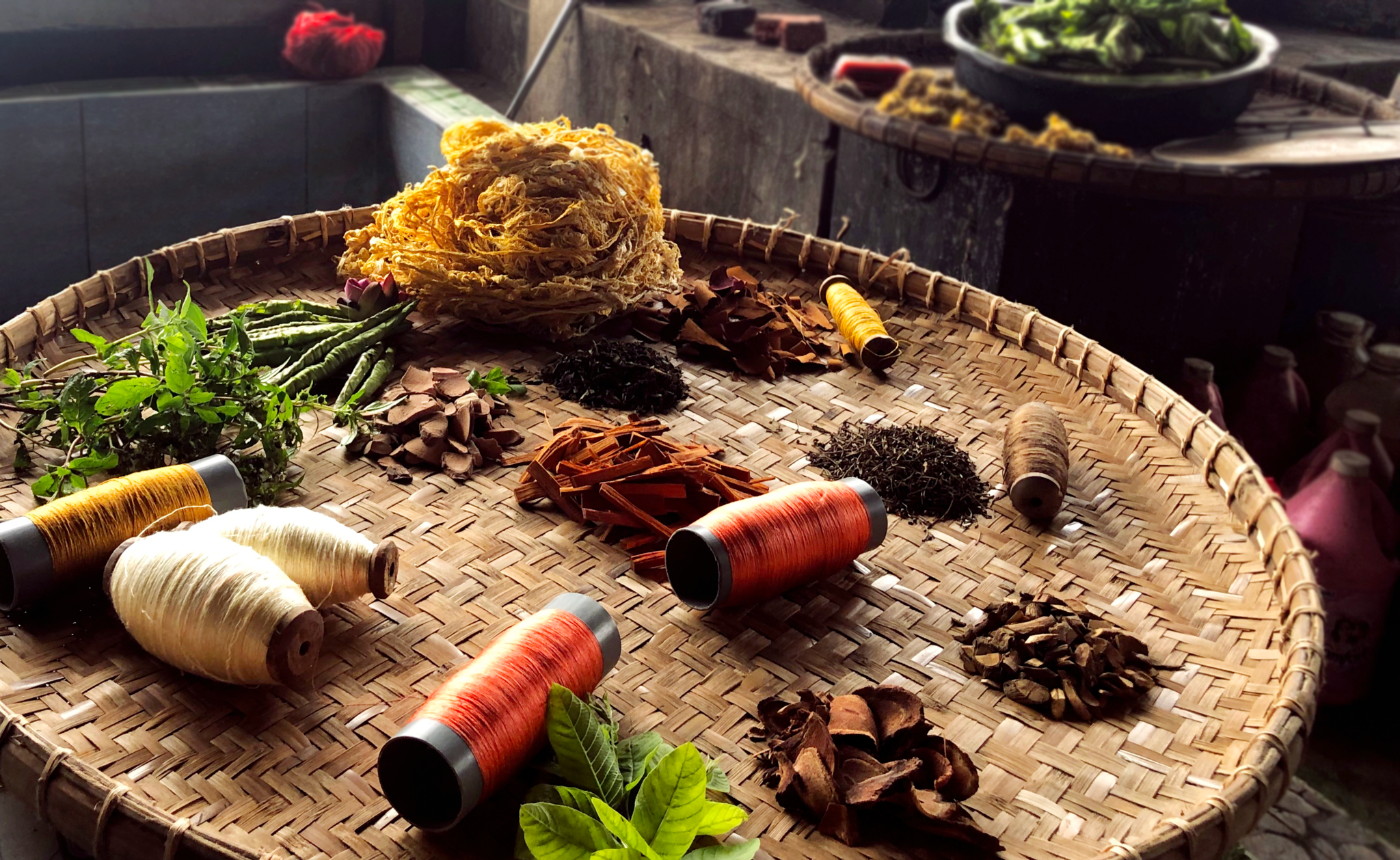 Silk is a precious and extremely durable material that we like to treat with the uttermost care. History has proven to us that silk fabric can last and maintain its beauty up to 2000 years. Therefor, we want our silk colours to last just as long as the material itself. The Vietnamese atelier that we have chosen to work with is extremely proficient in practicing the perfect organic colouring technique. Traditionally, silk has always been dyed with natural ingredients. The craft of organic colouring has become rarer, so it is incredibly special to have found artisans who have mastered this ancient craft today.
The vibrant, intense and glorious MALA CHETTY colouring that we have designed for our Josina Collection can only be created with this age-old organic technique. To achieve the perfect colour palet we use a wide variety of natural ingredients, such as bark, wildflowers, berries, leaves and tree roots. To us, this natural way of colouring adds to the luxury of the silk garment, making this a valuable masterpiece. Our organic colouring is very much permanent and will not fade after dry cleaning.