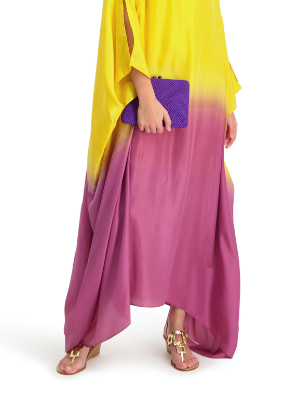 SILK KAFTAN
Golden Sunrise
Inspired by a tropical sunrise, this ankle-length kaftan has a bright ombre colour palet. The sleeves of the Golden Sunrise have beautiful openwork details for a unique and comfortable fit.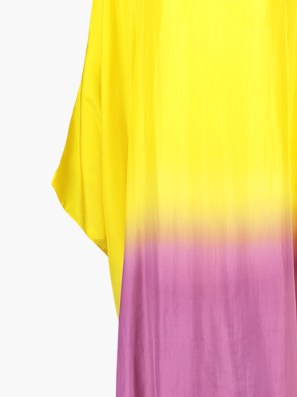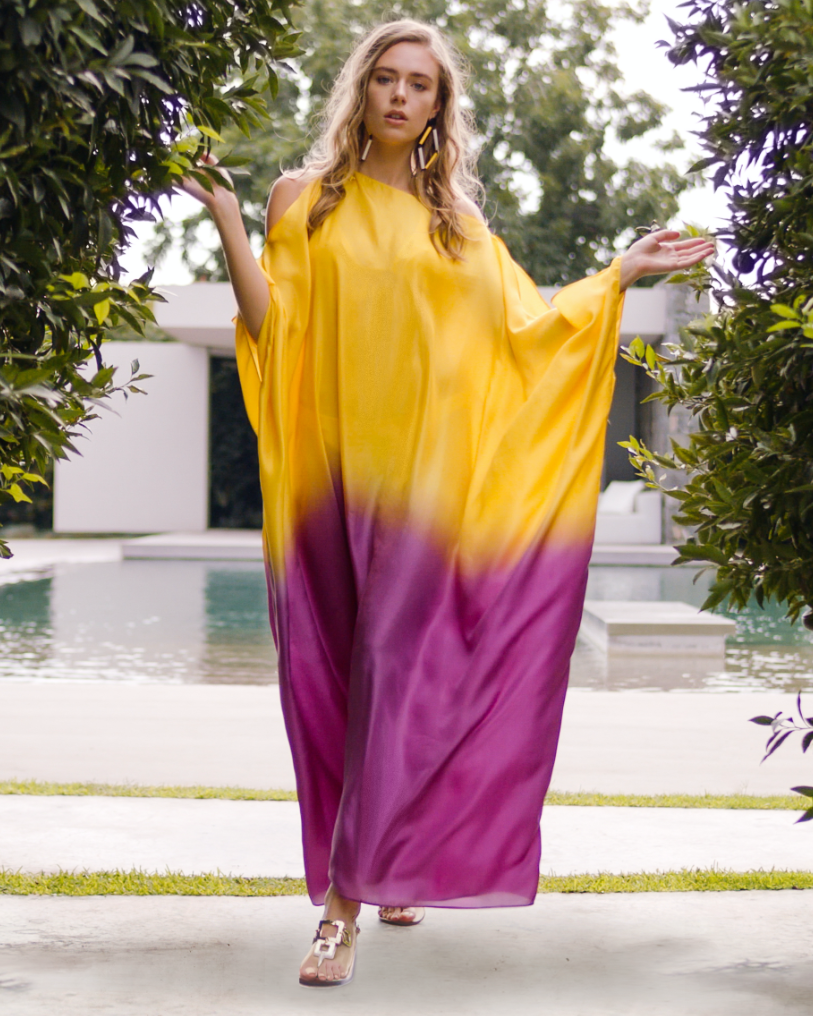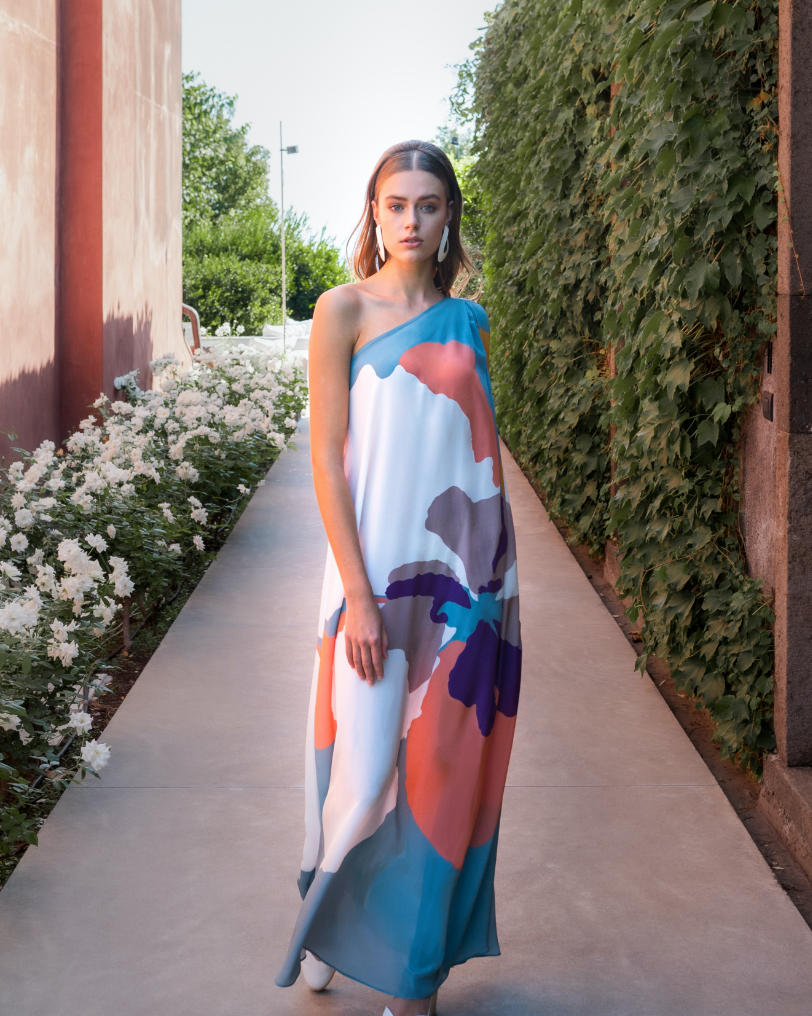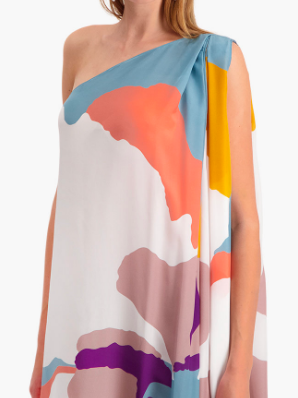 MAXI DRESS
Blush Hibiscus
Go for a soft and feminine look with this Sari style maxi dress. The garment has a beautiful organic print of a Hibiscus flower, spread over the entire fabric, giving it a colourful, yet soft look.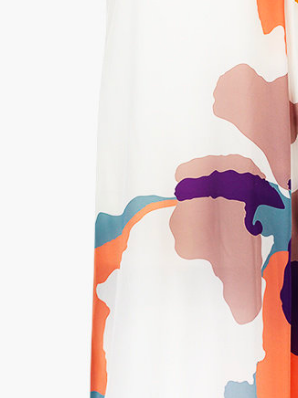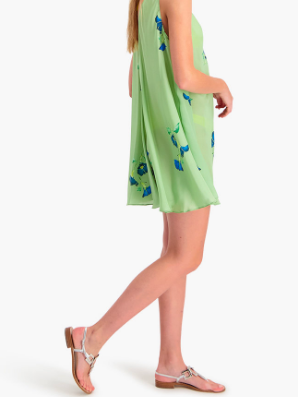 MINI DRESS
Spring Glory
A playful mini dress that is easy to wear, due to its light weight and flattering fit. The Spring Glory has unique details like crochet ring on the shoulders and a fresh Morning Glory flower print, that make this dress a wardrobe essential.